About Inspiringnext 
We inspire Leadership and Workforce to Out-Think, Out-Perform, and Out-Grow. It is however only for those, who are willing to change, in order to out-grow.
Like everyone else, we promise Growth.
UNLIKE everyone else, we have a proven methodology, brought to you personally by the founder, powered by his passion to inspire others.
Give us half an hour over Skype and you will preview how to systematically grow your business, no matter your current growth stage.
* Corporations *
We will put Strategy into your Innovation, with our proprietary Enterprise Innovation Framework.
It has helped our clients strength their innovation profile.
(Aware – Agile Follower – Smart Forecaster – Visionary Trendsetter – Iconic)
* Growing Entrepreneurs *
We will put innovation management into your Growth Strategy, with our proprietary Entrepreneur Growth Framework.
It has helped our clients focus better and breakthrough the stagnation .
* Startups and Incubators*
We will de-risk your ideas with business plan around innovative products, service, and business model.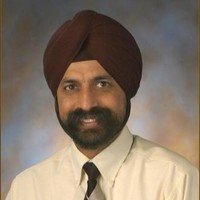 Ripi Singh, Ph.D. is an innovation and productivity coach with 2 years of experience and 30+ years of leaning in product, technologies, process, and people leadership, spanning aerospace and defense, renewable energy and power, healthcare and medical devices, advanced manufacturing, and IT.