Innovation Mindset (Vol 4)
Innovation Mindset (Vol 4) provides you with tricks to build the next mindset (People How?) and is important, since processes and tools are not sufficient to become a consistent innovator. Leaders and managers tasked to bring change to the organization must not skip this.
Buy Now
Why not… start with a why not?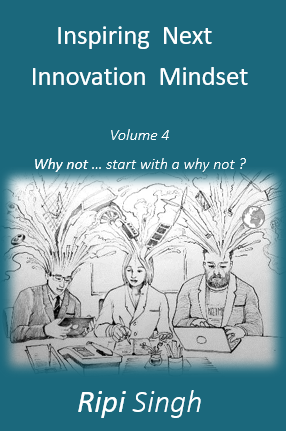 A diverse team with an open collaborative mindset, thinking about the planet, technology, and business.
Table of contents
Innovation Mindset
Innovation Struggle

Unshackle the Past

Reboot Leadership

Re-Ignite Creativity

Embrace Exploration

Mindset in Tough Time
Time to Reflect
Time to Liberate
Define the Future State
Start the Journey