Volume 3 Innovation Framework
Volume-3 provides you the Framework to build the next profile driven by the purpose (Process How?). It provides a set of synergistic tools that will empower you to create a Strategic Innovation roadmap, build your Innovation Capital, manage Innovation Value Chain, and keep it Efficient. The objective is to get you ahead of the competition. Innovation leaders must not skip this.
What if … innovation is structured world?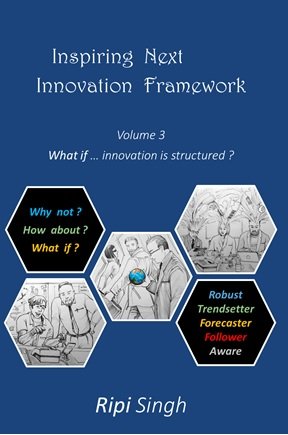 A structured approach to innovation with purpose at the center; neatly surrounded by Project, Profiles, People, and inspiring questions.
Table of contents
Innovation Framework
Innovation Strategy

Innovation Capital

Innovative Activity

Lean Innovation
Framework in a Tough Time
Time to Reflect